Media professionalisation
High-quality media requires a certain level of journalism professionalism. In Lesotho, journalism ethics and good practice has long been compromised. One of the main reasons for this is because media organisations frequently employ untrained journalists and fail to provide them with any on-the-job training or guidance – often because senior staff are themselves not media professionals. This has led to a serious lack of ethical standards and quality to the point that the media in Lesotho has become a dangerous weapon that often works against the very development, peace and stability it is supposed to support.
To help address this issue, MISA Lesotho holds a number of workshops and trainings (for more details visit our
ANNOUNCEMENTS
page) to improve media professionalisation, together with various local and international partners.
Previous trainings and workshops:
Investigative journalism I. Supported by the US Embassy in Lesotho, this workshop introduced 40 local journalists to basic investigative journalism, including the use of online tools.
Investigative journalism II. This build upon the previous investigative skills learned by the 40 participants. It was held together with South Africa's amaBhungane Centre for Investigative Journalism.
Information Safety and Internet Security. Thirty journalists attend this training by USAID's Information Safety and Capacity Project to improve their safety online.
Election Reporting. The training was held for 40 journalists to contribute to the peaceful holding of elections. It was supported by the Open Society Initiative for Southern Africa.
Local Government Elections Reporting. This training for 40 journalists aimed to contribute to the peaceful holding of the local government election.
Media Clinics. Supported by the US Embassy in Lesotho, we have also held clinics focusing on individual skills such as interviewing techniques and radio production.
MISA Lesotho has had feedback of improved professionalisation thanks to such trainings, especially in the print media. However, it is important to stress that for media standards to continue to improve, journalists need continued training and further development opportunities.
Media professionalisation news from our chapters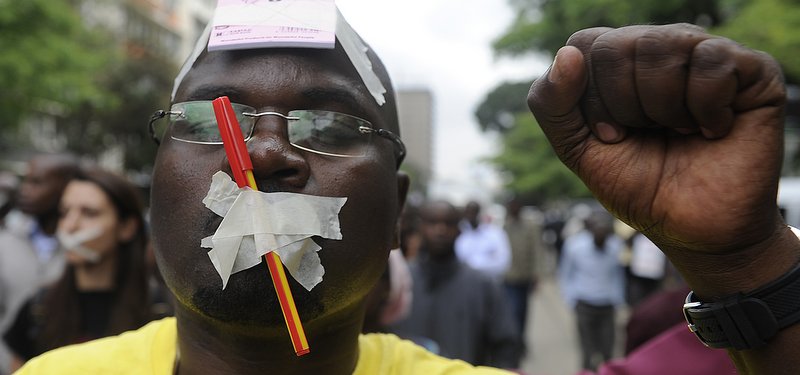 Celebrating World Press Freedom Day 2018 [dropcap1]M[/dropcap1]ISA Lesotho is sharing its recommendations for improving media freedom and freedom of expression in Lesotho in commemoration of World Press Freedom Day 2018. You can also download a PDF copy to print and...